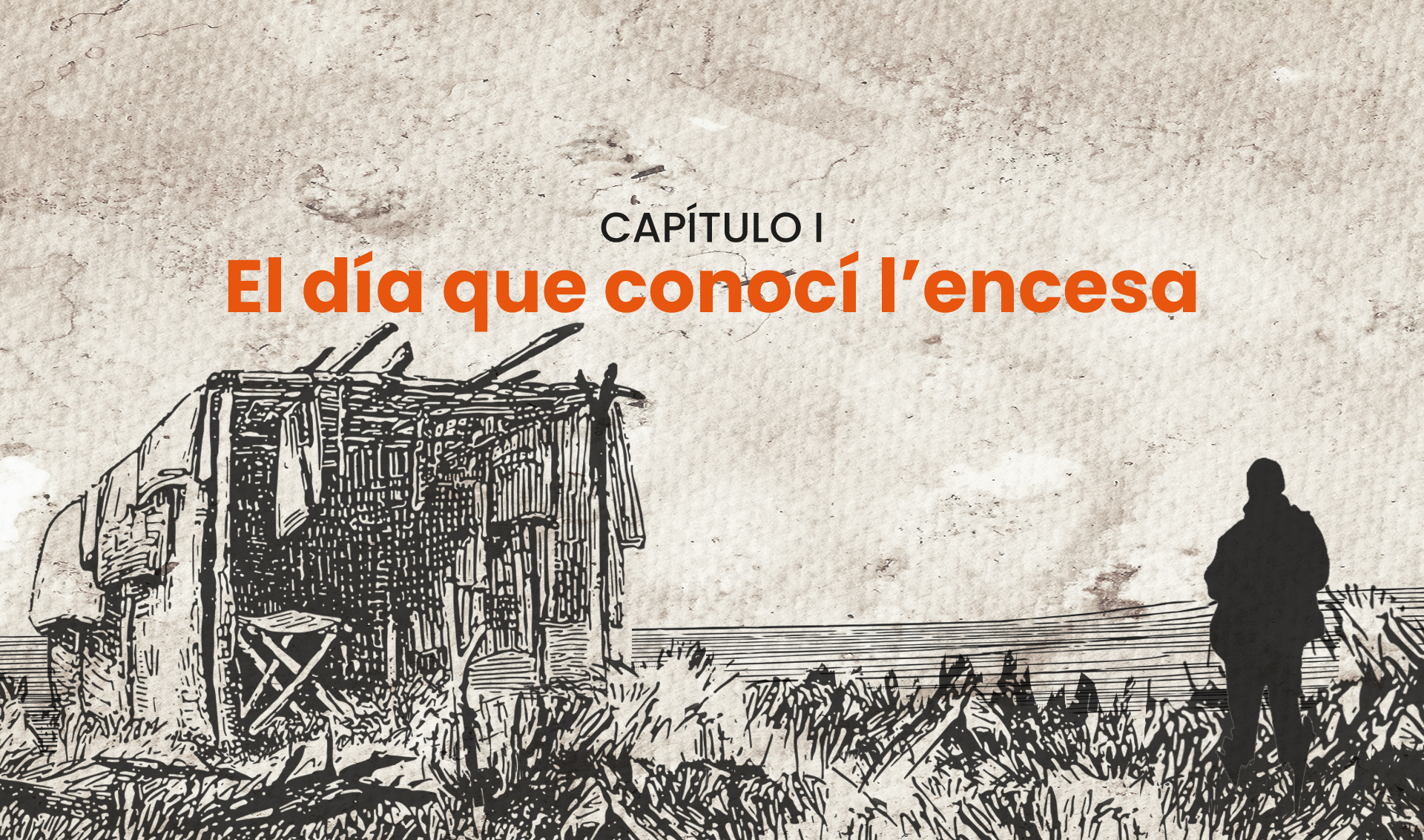 Our 2022 season is all about L'encesa, an ancient fishing art from the area of our Marina Alta. We pay tribute to all those encesers who risked their lives every winter night with the Enceser story. Today chapter  Today chapter 1: The day I learned about l'encesa.
"The sun had not yet touched that heart-leaf from our vineyards as I finished adjusting the lace of my espadrille, seated on my old wooden chair under the reed pergola that presided over the family's orchard. In the background, the Mediterranean Sea. My bones still numb from the humidity and winter cold, I pick up my scissors and trinxets knife to start pruning the vine.
A couple of hours later, my wife makes breakfast for my four children and her mother. The smell of freshly brewed coffee brings me inside and I pick up my usual bowl while I tell them about what has to be done that day. Our sustenance comes from what we grow in our personal orchard and the sale of Moscatel de Alejandría for wine and raisins.
This season's long period of drought will make this year's harvest very complicated and the torrential rains that fell a month ago make me feel uncertain about the harvest. I have been having problems sleeping for a while. We have been living for years with very little money and my older children need to help out in the family line of work instead of focusing on their studies.
I must find a quick solution. There are many mouths to feed and our resources are few. That afternoon at the bar, a friend tells me about a group of farmers from the neighbouring village who earn good extra money fishing at night at the cliffs, attracting high value fish with a light. They are called encesers and the art they practice l'encesa. I ask more; I am in need and this could be my solution."