Brisa de Mestral
We have entered the magical autumn season and it comes with a new wind. Mestral  is the final stretch of our 2020 gastronomic journey. It's been a tough year for everyone. We want to offer one of the most affordable menus of a restaurant with 2 Michelin Stars and 3 Repsol Suns, to thank our customers for all the support and affection they have given us during this time.
Brisa de Mestral is our new gastronomic menu. An intense tour of the best dishes of our V E N T S season.  Brisa de Mestral is a versatile and concise menu, at a very special price.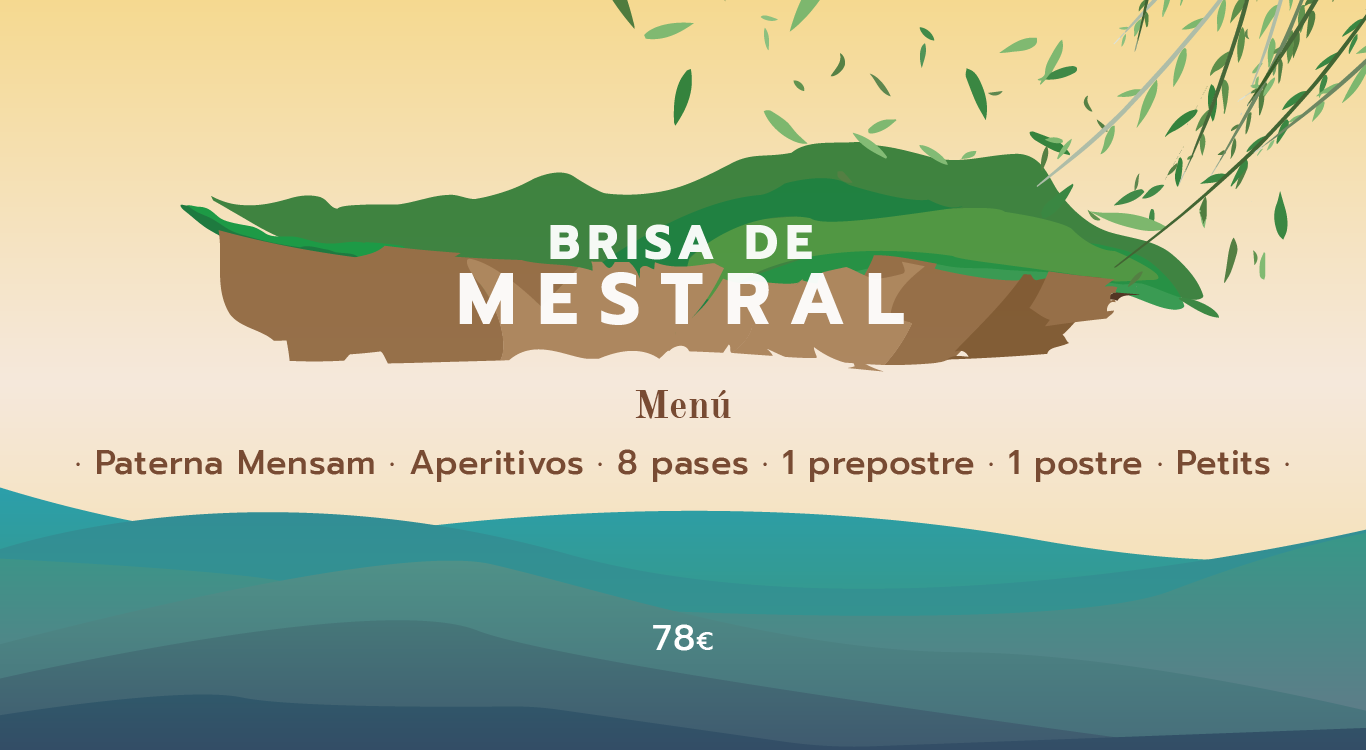 Brisa de Mestral: Paterna Mensam + Appetizers + 8 Passes + 1 Predessert + 1 Dessert + Petits……………… €78
*Promotion valid until the end of the season: 29/11/2020.
Mestral is the final wind of our journey. Very close to our home, we are accompanied by this cold and dry wind, which allows us to glimpse our destiny. Eager to reach our destination, we meet our loved ones and bring all our knowledge, products and experiences from the West.
Aire del Norte,
¡oso blanco del viento!
Llegas sobre mi carne
tembloroso de auroras
boreales,
con tu capa de espectros
capitanes,
y riyéndote a gritos
del Dante.
Federico García Lorca