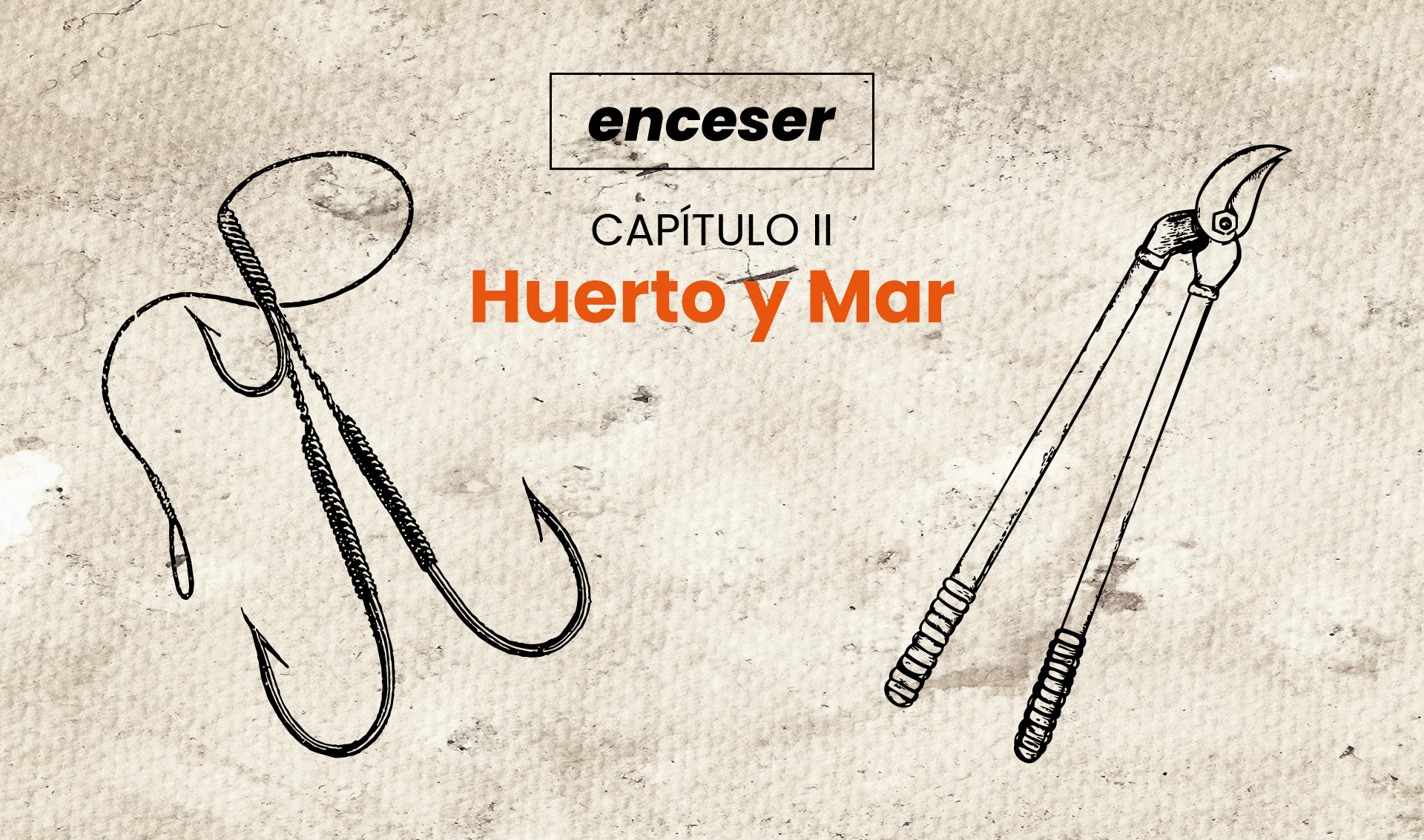 Our 2022 season is all about L'encesa, an ancient fishing art from the area of our Marina Alta. We pay tribute to all those encesers who risked their lives every winter night with the Enceser story. Today chapter 2: Orchard and Sea.
"With each step on the cold and damp earth of the terrace my feet sink a little more. After a whole week of strong rain and low temperatures, my garden is a disaster. This year's harvest will be a real disaster. Every time I raise my head I see the Mediterranean and I think about what I heard last night in the bar about the encesers who earn money from the fishing of l'encesa.
I have spent my whole life dedicating myself to the field. My family was already dedicated to agriculture and I learned the profession by family tradition, but over time I have fallen in love. Every day I see how the "miracle" of life is performed in the garden. Taking care of, pampering and offering my clients a handmade product is gratifying. And this makes it worth every hour of hard work I do.
Working in the orchard is exciting, yes, but also unstable. We are at the mercy of the weather and it directly influences my economy. This has always been the case, but now with the position and responsibility that comes with supporting a family, this uncertainty weighs heavily.
In our area, people make a living in two main ways: with the orchard or with the sea. Fishing is also a tough and risky profession. Throughout my life I have not fished too many times, but l'encesa and that important extra money is always in my thoughts.
With the state in which I have the field and my desire to know more about the encesers, today I finish my day in the orchard earlier. I collect, clean and put away my tools. I took a shower, had dinner with my family and went to the bar for a while. I wanted to meet my friend so he can tell me the name of a pottery. I have made the decision to know, learn and try this fishing."