RECIPE FOR ESCABECHE OF PUMPKIN
In gastronomy, fermentation is one of the most ancestral processes that exists. Many of the civilizations that have passed through our area of ​​the Marina Alta, have used fermentations to create their products or to preserve them for long periods of time.
At BonAmb we are committed to the use of this method. Not only for the utility of food preservation, but also to enhance the characteristics of the products themselves.
An example of a dish that we offer at BonAmb that has fermentation in its process, is:
the Escabeche of pumpkin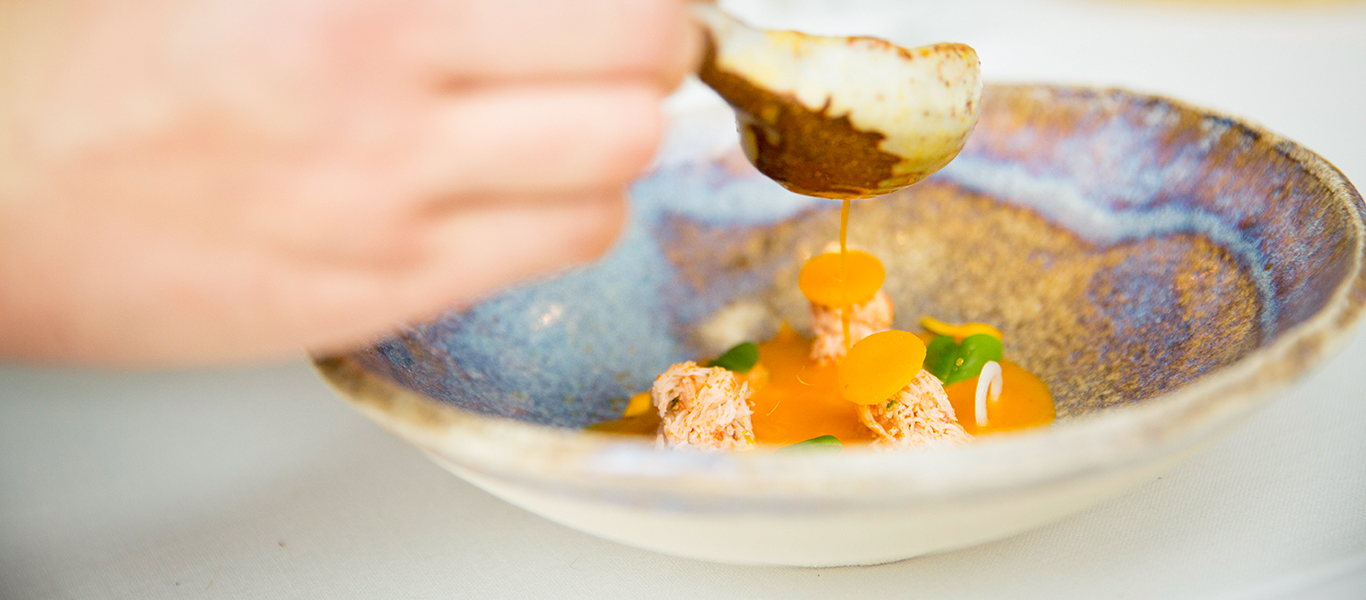 PUMPKIN JUICE
Ingredients
8 pumpkins.
2 tender onions.
8 cloves of garlic.
1 dry chilli pepper.
6 lemongrass stalks.
2 pieces of galanga.
200 grams of ginger.
250 ml of apple cider vinegar.
1,500 ml of mussel water.
1 tablespoon of xanthan.
1 tablespoon of olive oil.
Salt.
Pepper.
Process
Blend the pumpkins, pass the substance through a chinois and put it aside.
Crush the garlic, ginger and galanga. Sauté the onion and the garlic with olive oil, but don't let them obtain colour. Then add the chilli, the lemon grass, the galanga and the ginger and sauté everything all together. Moist it with apple cider vinegar and let it boil for 2 minutes. Add the mussel water, let it boil and then cool down.
Once cooled down, add the pumpkin smoothie (the amount depending on the taste of the pumpkin), salt, and leave everything to infuse in the fridge for 24 hours.
After these 24 hours you pass the substance through the chinois, add xanthan to give it texture and add salt and pepper to your taste.
MARINADE
Ingredients
1 litre of pumpkin juice.
40 grams of sugar.
2 lemon rings.
20 grams of ginger.
30 grams of raisins.
Process
Add everything in a closed glass container. Ferment at 18ºC for 24 to 36 hours, depending on the degree of acidity desired.