A PATH OF THREE SUNS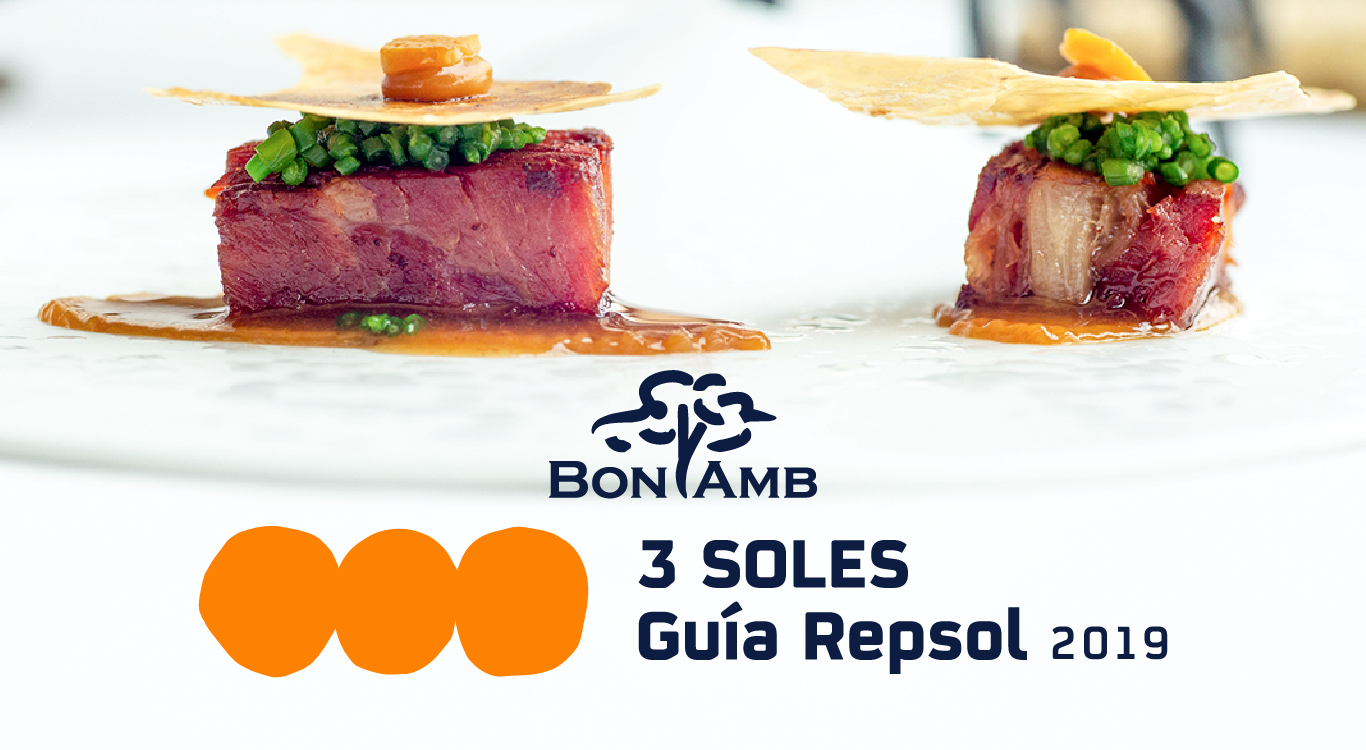 Last February 25th the Repsol guide granted us a third sun, its maximum decoration. The entire BonAmb team is very grateful for this achievement, which rewards all our passion, enthusiasm and our inexhaustible work, from the first moment of our opening.
8 years ago, because of our passion for gastronomy, we decided to open a place with the desire to simply offer the cuisine of our Marina Alta, in a relaxed atmosphere and with nice people. In these years we have always wanted to make you feel at home and with that philosophy we have achieved many of our objectives.
We would never have come where we are right now without our guests. They are the ones who have accompanied us on our path and those who have shaped what we are as a restaurant. At BonAmb we have been growing and evolving with each guest, with every service.
It is time to thank all of those who have helped us to get these three Repsol suns and so we want to present an offer to everyone who visit us on Tuesdays, Wednesdays and Thursdays (offer valid until April 11th, 2019).
From the entire BonAmb team, thank you from our hearts.