BONAMB WILL REPRESENT SPAIN IN THE INTERNATIONAL 2019 COPA JEREZ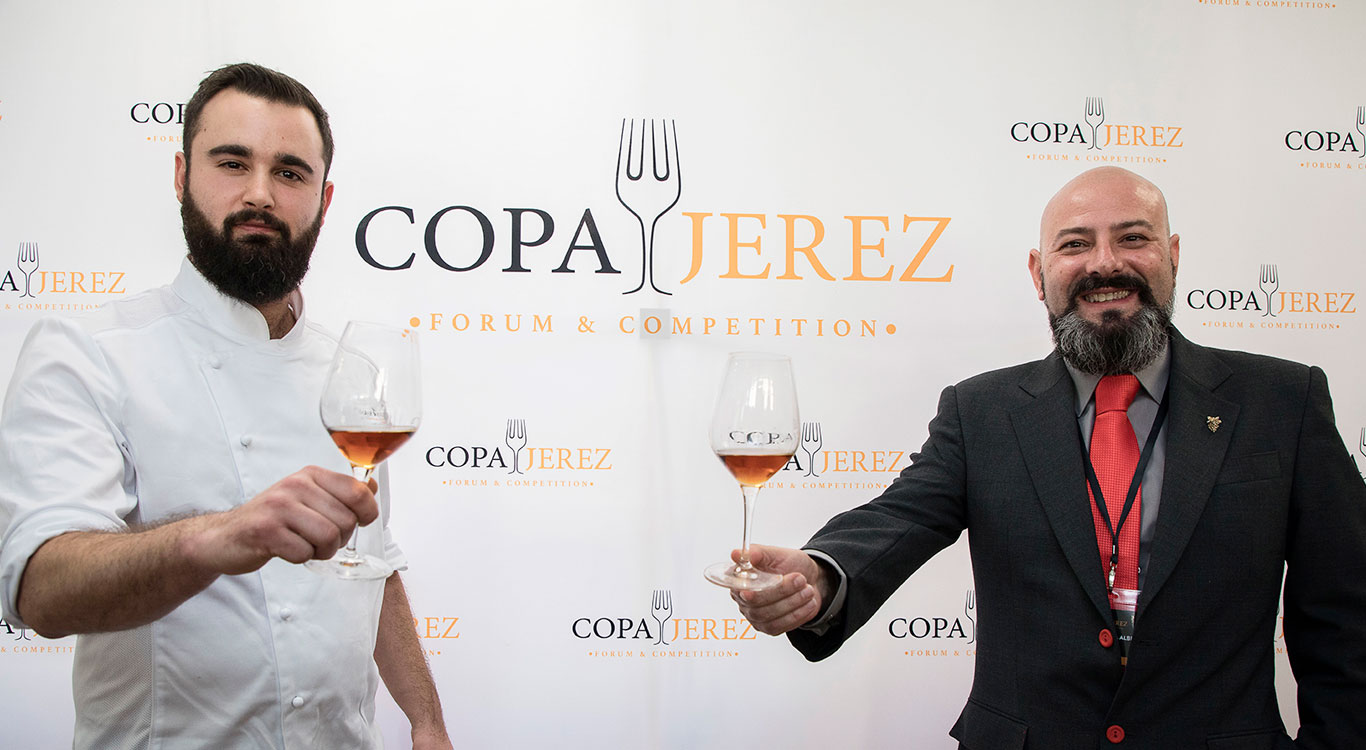 BonAmb, with our sommelier Enrique García and our chef Pau García, will represent Spain in the international final of the 2019 Copa Jerez. After an intensive day of competition with great national restaurants such as Atrio (Cáceres), Casa Pepe de la Judería ( Córdoba), El Ermitaño (Benavente) and O Camiño do Inglés (Ferrol), we had the honour of being chosen as international finalists by the jury, which we wholeheartedly thank for giving us their trust.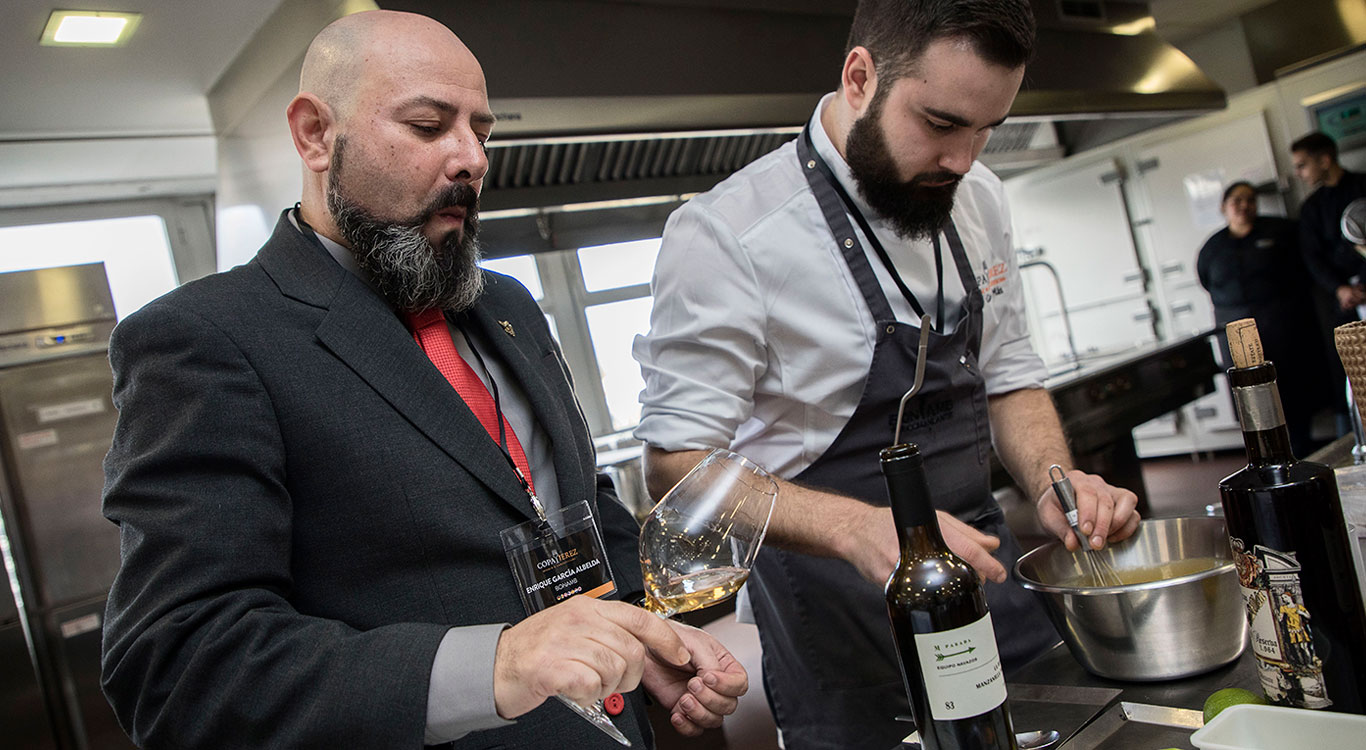 Next we'llto leave you the proposal that we showed in this national final which allowed us to reach this international final:
First pass
Elaboration:
Pickled olives, Spanish salsify and prawns from Sanlúcar…
Filtered in beef fat and partridge Dentelle.
Wine:
Equipo Navazos, Bota NO, Manzanilla Pasada bota 83. Bota Punta.
Pairing:
This Manzanilla, which rides between a Pasada and a Amontillado, gives the opportunity not to dominate, but to harmonize, adapting to the dish and providing more saline notes on the whole, thus producing an extension of the dish creating sharper flavours and longevity.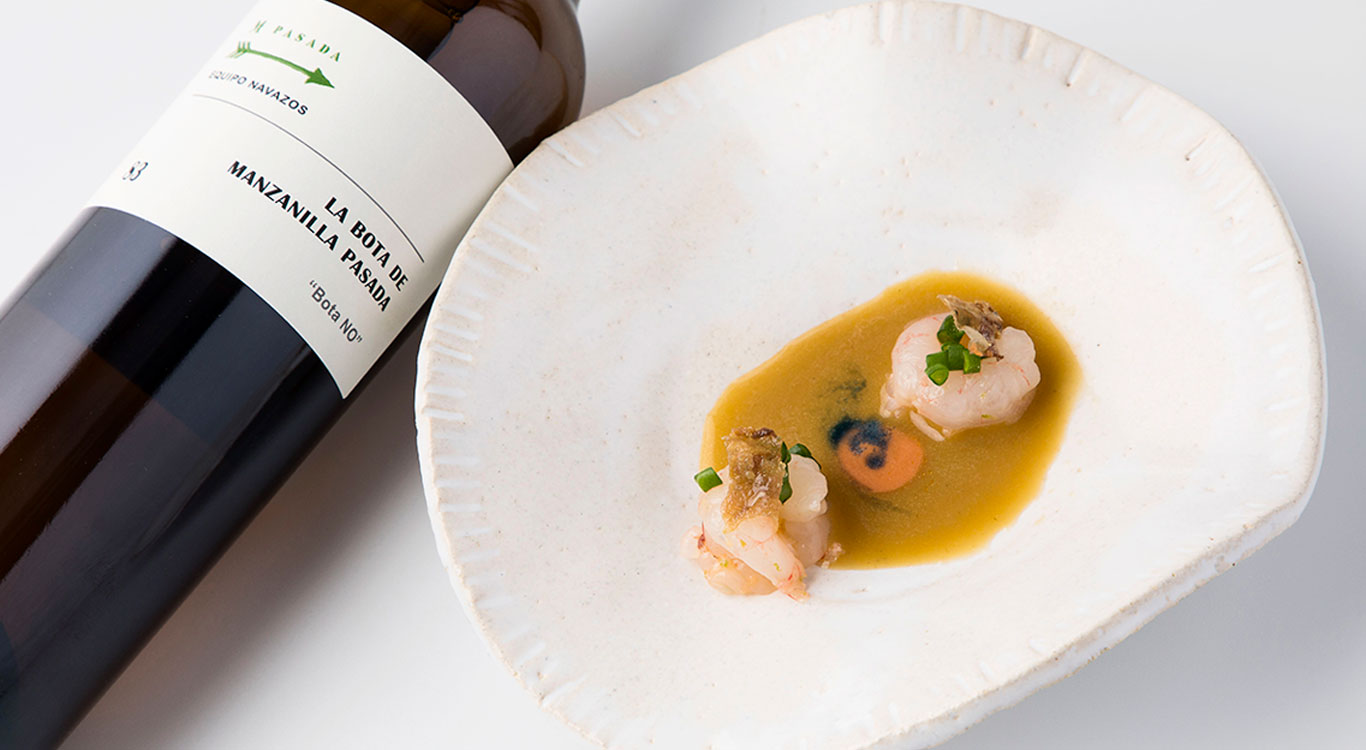 Second pass
Elaboration:
Lean sea bass, salted "Sangatxo" juice…
Pistachios, cold infusion of fermented tomatoes, oxigarum and slices of tuna belly.
Wine:
Amontillado 51/1 VORS 30 years Osborne.
Pairing:
This old Amontillado, with its strongly toasted wood, addded to a saline point, channels the dish, liberates it while refreshing it at the same time. Together with a touch of mint, wine and dish harmonize, creating a refreshing and lasting taste.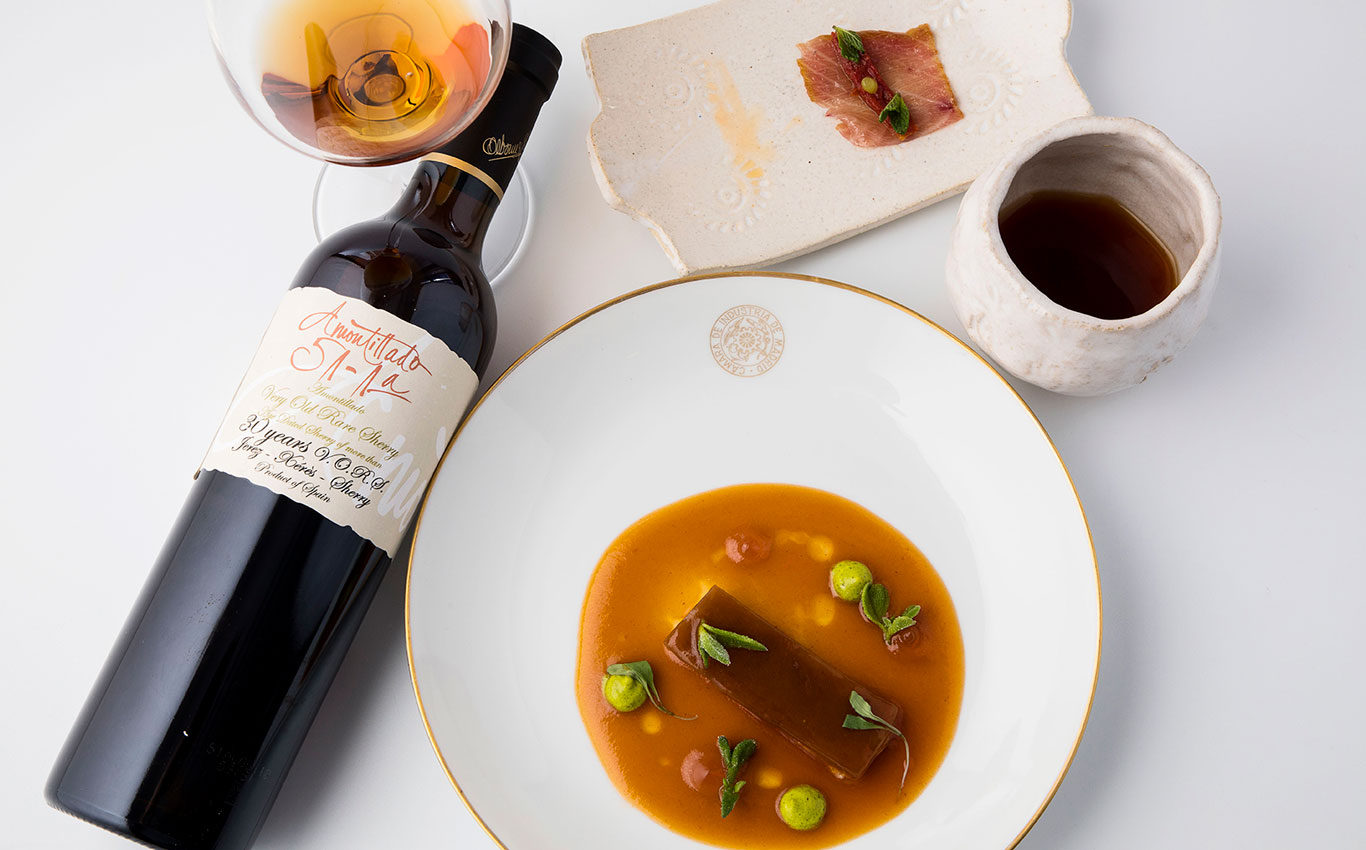 Third pass
Elaboration:
Salted almond, coca of soy, Brandy of Jerez and Moroccan lemon…
Wine:
Amoroso del Maestro Sierra Medium – Dry.
Pairing:
The Amoroso combines perfectly with the citrus flavours of the dessert, thanks to its syrupy notes. While we delve into the flavours of almond, the wine responds with energy, revealing notes of nuts. By the contribution of the PX, it also manages to refresh the dish, freeing it of any heaviness. Dish and wine do not get in each other's way, on the contrary, they grow together, prolonging the memory of the tastes.