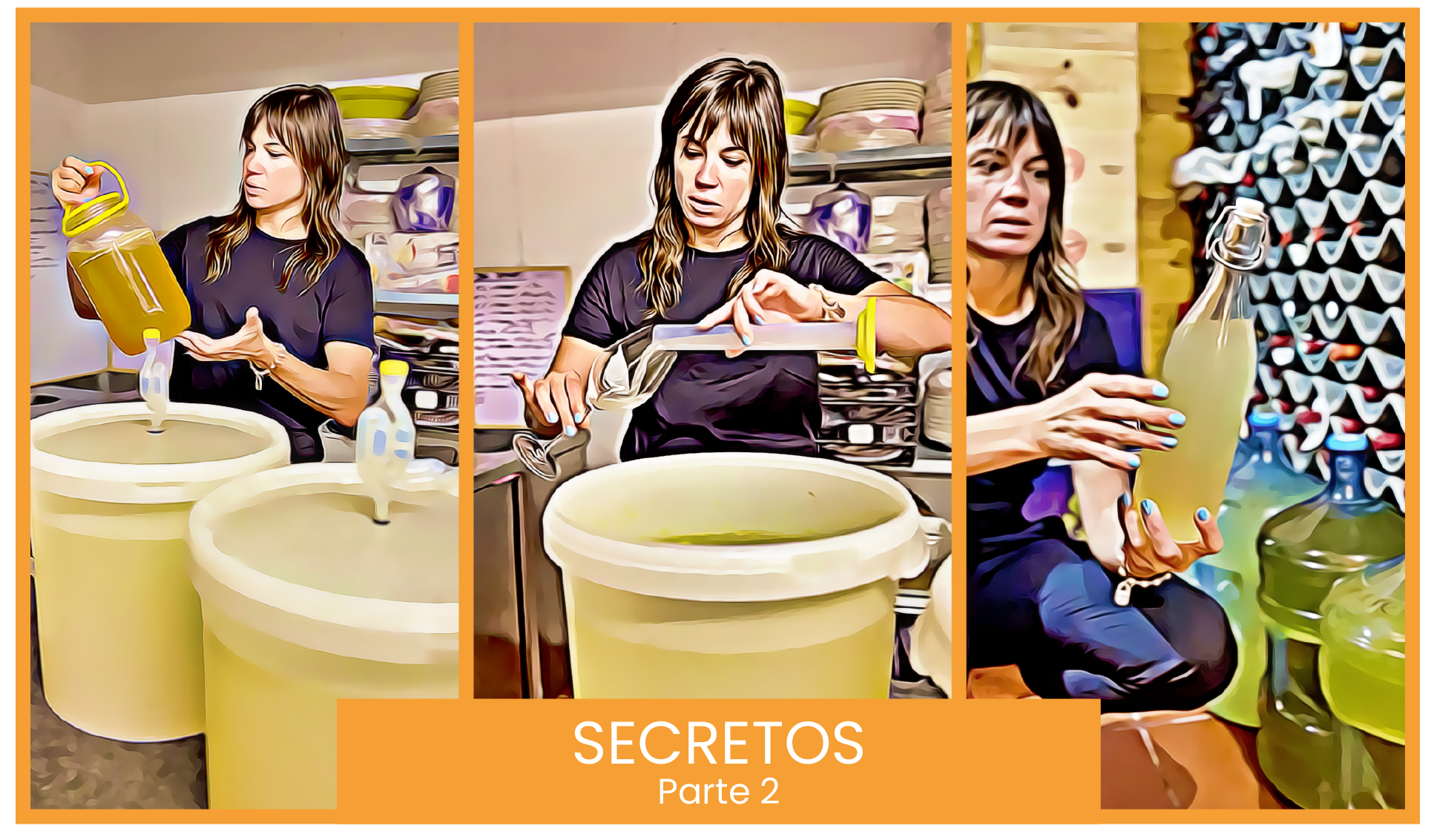 Secrets of our season "Pesqueres" – Part 2
As you already know our 2023 season called "Pesqueres" revolves around those unique fishing spots that were years ago on our cliffs, to fish using the art of fishing "l'Encesa", consisting of lighting a point of light on the sea to attract the fish.
In our season we are paying tribute to these "Pesqueres" and those brave "encesers", the fishermen who risked their lives every night on the cliffs, for a better life. In each gastronomic experience we offer the diner secrets related to this universe of the "Pesqueres", which we want to share with you:
Mead
We have here raw honey, orange blossom honey, we take it from a local beekeeper on the slopes of Montgó, an organic honey and what we do is ferment it with a little water. In this case, we are taking a proportion of 5kg of raw honey for the indigenous yeasts that we need not add so that they ferment spontaneously. And here we are going to see at what stage of fermentation it is, we are going to measure the alcohol density. We measure the initial and we measure the final. We start from a density of about 1070 and here we are going to see what has transformed sugars, we have 1032. Through some tables, we would check the alcoholic strength that we have, normally we are stopping it at about 4.5° or 5°. And here we can taste it.
Once fermentation is finished, when we have 4.5° or 5° what we do is bring it to the winery at a more controlled temperature, so that naturally, the particles that were in suspension are decanted and there is a natural clarification by temperatures, without the need for any type of treatment. We are storing them so that we do not have to use them as soon as they are fermented, but only when they are rested and stabilized. This is lot 25 that we started last year and here we have lot 29 and in fermentation, we have already seen up to lot 34. We also note the origin of the honey, honey of a thousand flowers, the lot it is, and the alcohol content that we calculate with the densimeter about 5.5°. Here we stop before this is a thousand flowers and we are at 3.5° in lot 26. And then from here we pass it to colder and bottle it. We do it in two ways: one that is sparkling which would be here where we would have the carbonic with a sealing cap and then the one that we serve at our ancestral table which would be calmer. We see that this one remains quite clear. This one specifically is the orange blossom one and it's from batch 26 if I'm not mistaken.